Sabine Meyer
Clarinetist
I cordially invite you to discover
the most beautiful clarinet music with me





A star with a Heart of Gold
Sabine Meyer is one of the world's most renowned instrumental soloists. It is partly due to her that the clarinet, a solo instrument previously underestimated, recaptured the attention of the concert platform.
Born in Crailsheim, she studied with Otto Hermann in Stuttgart and Hans Deinzer in Hanover, then embarked on a career as an orchestral musician and became member of the Bavarian Radio Symphony Orchestra. This was followed by an engagement as solo clarinettist at the Berlin Philharmonic which she abandoned, as she was more and more in demand as a soloist. For almost a quarter of a century, numerous concerts and broadcast engagements led her to all musical centres of Europe as well as to Brazil, Israel, Canada, Africa and Australia, and, for twenty years, equally regularly to Japan and the USA.
Sabine Meyer has been a much-celebrated soloist with more than three hundred orchestras internationally. She has given guest performances with all the top-level orchestras in Germany and has been engaged by the world's leading orchestras such as the Vienna Philharmonic, the Chicago Symphony Orchestra, the London Philharmonic Orchestra, the NHK Symphony Orchestra Tokyo, the Orchestra of Suisse Romande, the Berlin Philharmonic Orchestra, the Radio Orchestras of Vienna, Basel, Warsaw, Prague and Budapest as well as numerous additional ensembles.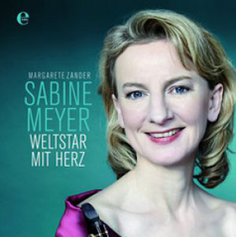 the book
The new biography of Sabine Meyer by Margarete Zander: amusing, informative and with many personal photos! Comprehensive discography!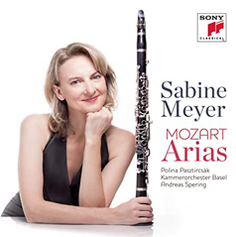 Mozart Arias
Wolfgang Amadeus Mozart composed approximately 50 concert arias for the great singers of his day.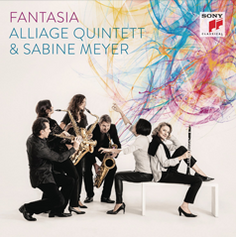 Fantasia
Lets go to Fantasia! The Alliage Quintett and clarinet player Sabine Meyer are taking you to a world of fairytales.